1. Not-For-Profit:
The ASPIRE International Youth Music Festival is proudly a Not-For-Profit event where all money made goes towards the Foundation of Student Horizons. The Foundation of Student Horizons is a registered Charity with DGR (deductible gift recipient) status; affording disadvantaged youth the opportunity to discover the world. This means that you can do good whilst having fun and doing something that you love!
2. Improve skills:
We have an expert team of world renowned adjudicators and clinicians on board who provide their expertise in many ways; whether it be through a workshop, masterclass or through feedback of your adjudicated pieces! You will be learning from the best and will make some unforgettable memories.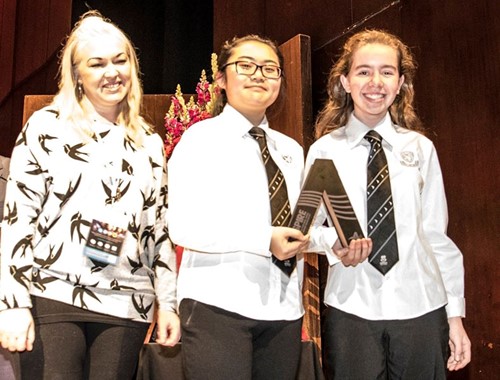 3. Meet People:
Due to the format of the ASPIRE International Youth Music Festival, there are times when students from different schools spend time together in masterclasses and other social events. This encourages international connectedness which could lead to making friends and bonding over your mutual love of music; what could be better?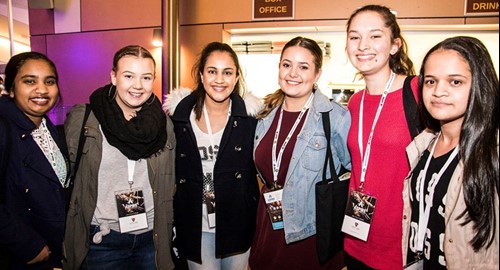 4. World-class Icons:
A point of excitement for many during the 2017 ASPIRE International Youth Music Festival was that there were some amazing world-class icons attending the event. Festival Patron and Clinician Mr John Curro AM MBE was a highlight for many!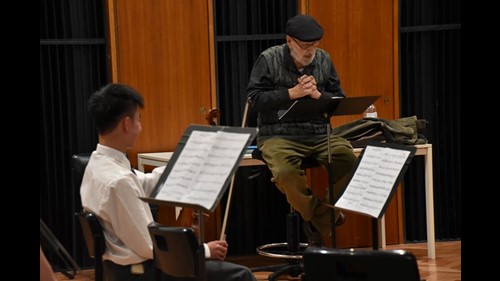 5. Gold Coast Attractions:
Whether you are from a local school in the Queensland area or maybe from further afield, ASPIRE brings opportunities for you to experience what the Gold Coast has got to offer!
6. Public Performances:
Part of the ASPIRE experience is that you receive the opportunity to perform at one or more Gold Coast venues to a live audience!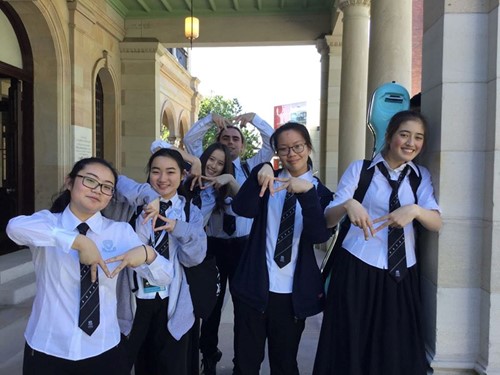 7. Watch others perform:
Some people learn best from watching others perform and seeing how they could improve. This makes watching other ensembles in your section perform ideal for bettering your skills.
8. ASPIRE Trophy:
When participating in adjudicated performances, there is a chance that you could win one of our amazing ASPIRE Trophies for either 1st 2nd or 3rd place! 2017 participants loved the trophies, and have never seen anything like them. There's also a chance that you could win The Audience Choice Award or the John Curro Perpetual Award for Overall Best Performance; both of which are also trophies!
9. Focus on Music:
The ASPIRE International Youth Music Festival is spread across four days meaning that you're given the opportunity to spend time away from the buzz of school life and focus on music, surrounded by your peers.
10. Goodie bags:
Each student receives a goodie bag at registration filled with vouchers, snacks, a drink and even an ASPIRE T-shirt!